WHY FINANCE YOUR SOLAR PROJECT?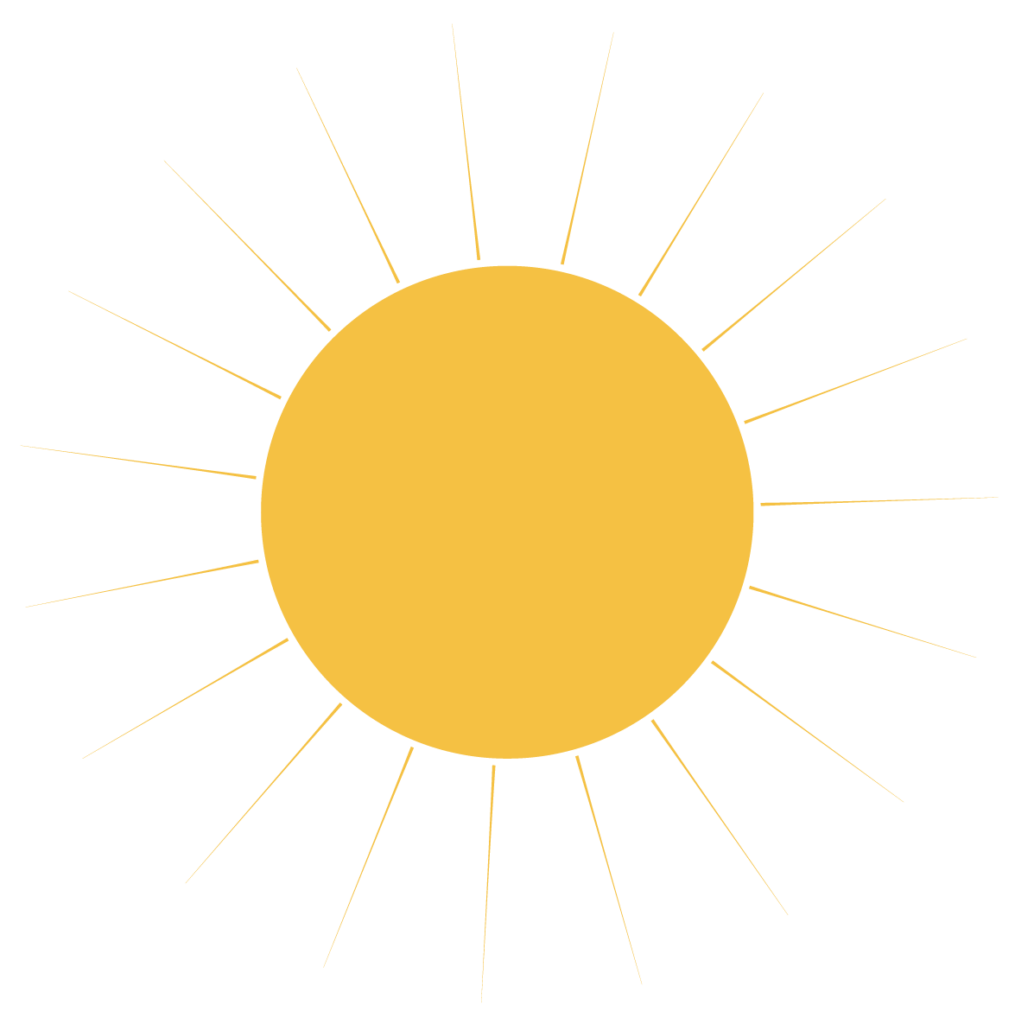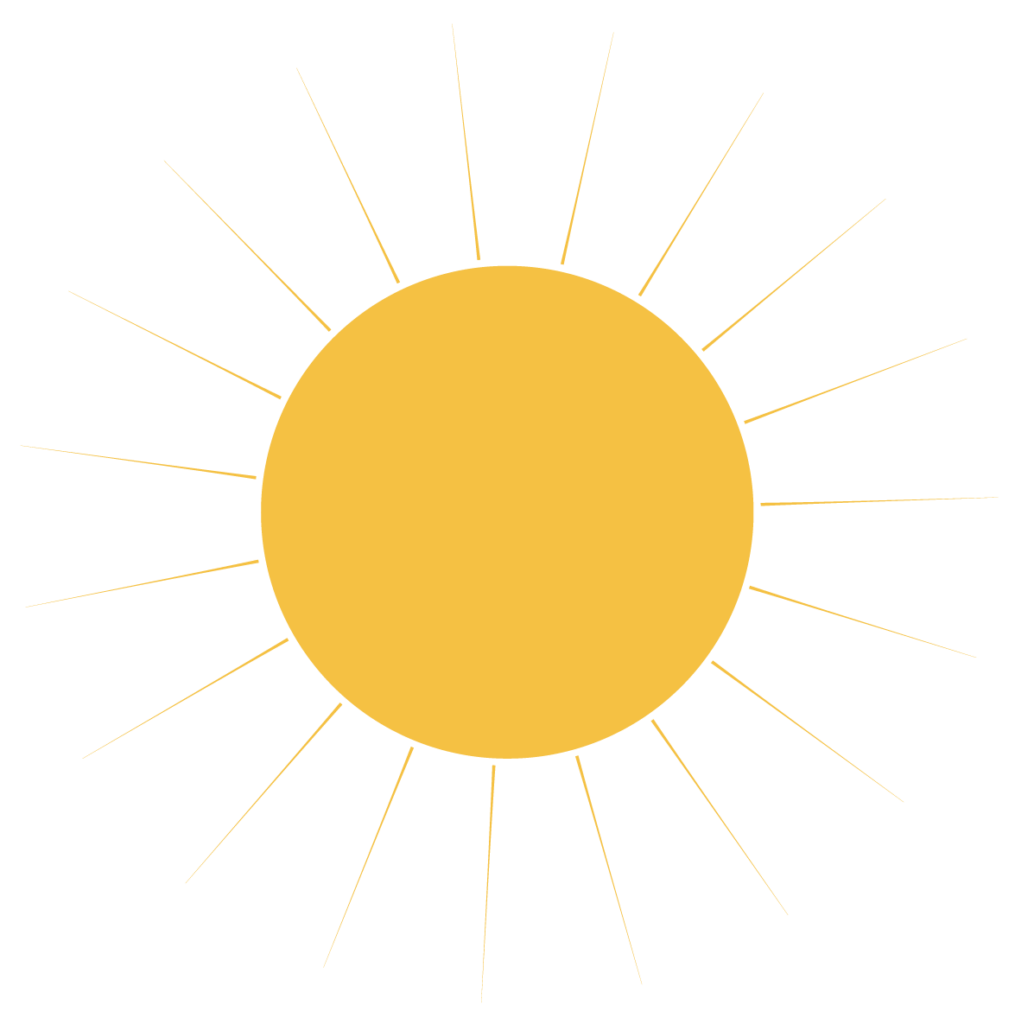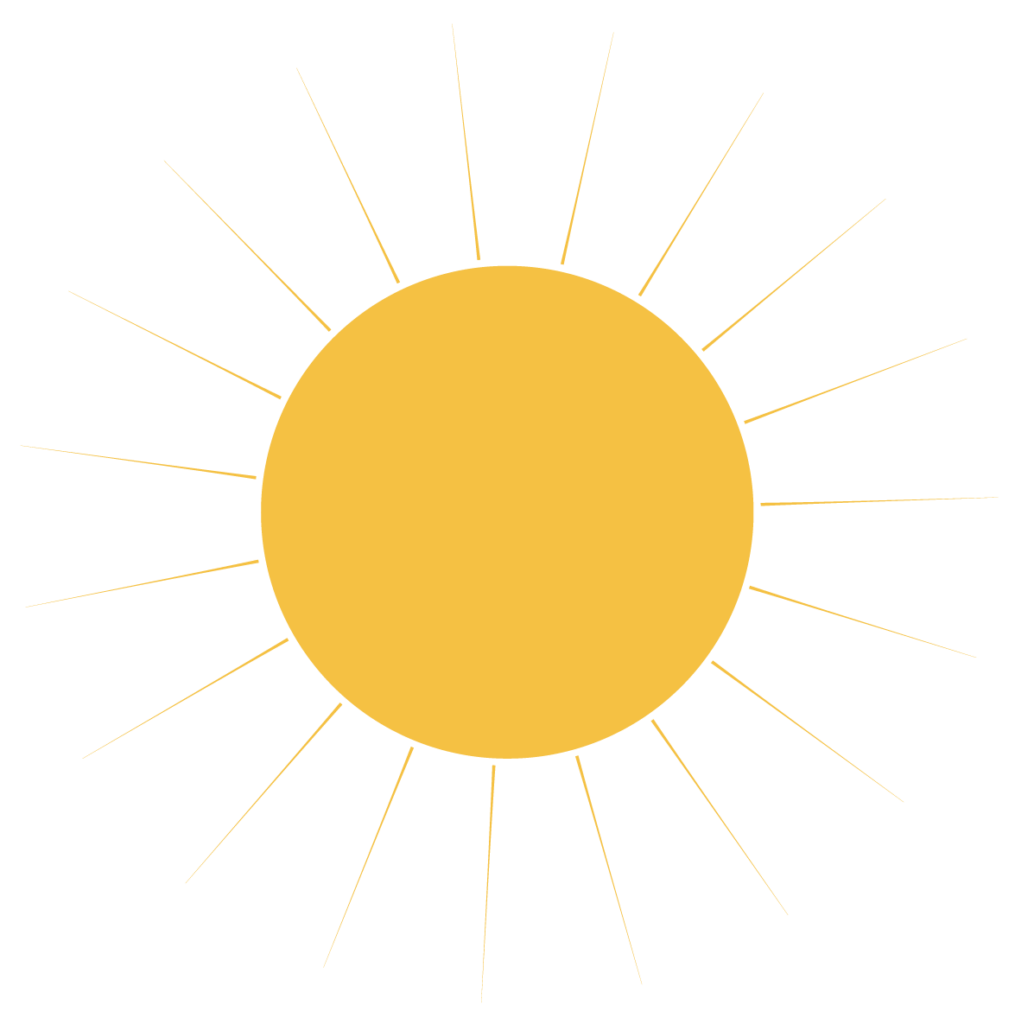 1: SOLAR OWNERSHIP: MAXIMIZE SAVINGS
Those who own their solar system save far more than those who lease it. Additionally, you won't miss out on the tax benefits and state incentives available.
2: AFFORDABLE SOLAR FINANCING SOLUTIONS
Solar financing replaces or reduces your monthly utility expense.
3: CREDIT-FRIENDLY APPLICATION PROCESS
Soft-credit inquiry throughout means no worries about impacting your credit score just by applying.
4: SOLAR: AN APPRECIATING INVESTMENT
The value of the electricity generated increases over time, making your solar system an appreciating asset.
UNDERSTANDING THE SOLAR INVESTMENT TAX CREDIT

With Sungage by your side, you've got the lowest rates and longest terms in solar financing to choose from. With loan amounts up to $200,000, terms from five to 25 years, and the most attractive solar tax credit deferral in the industry, Sungage offers the lowest possible monthly payments.

And you can take the greatest advantage of solar tax credits and rebates with their no interest tax credit deferral. Sungage goes the extra mile to make your life easier with a speedy online application and easy loan process. A soft credit check throughout the process means no impact on your credit.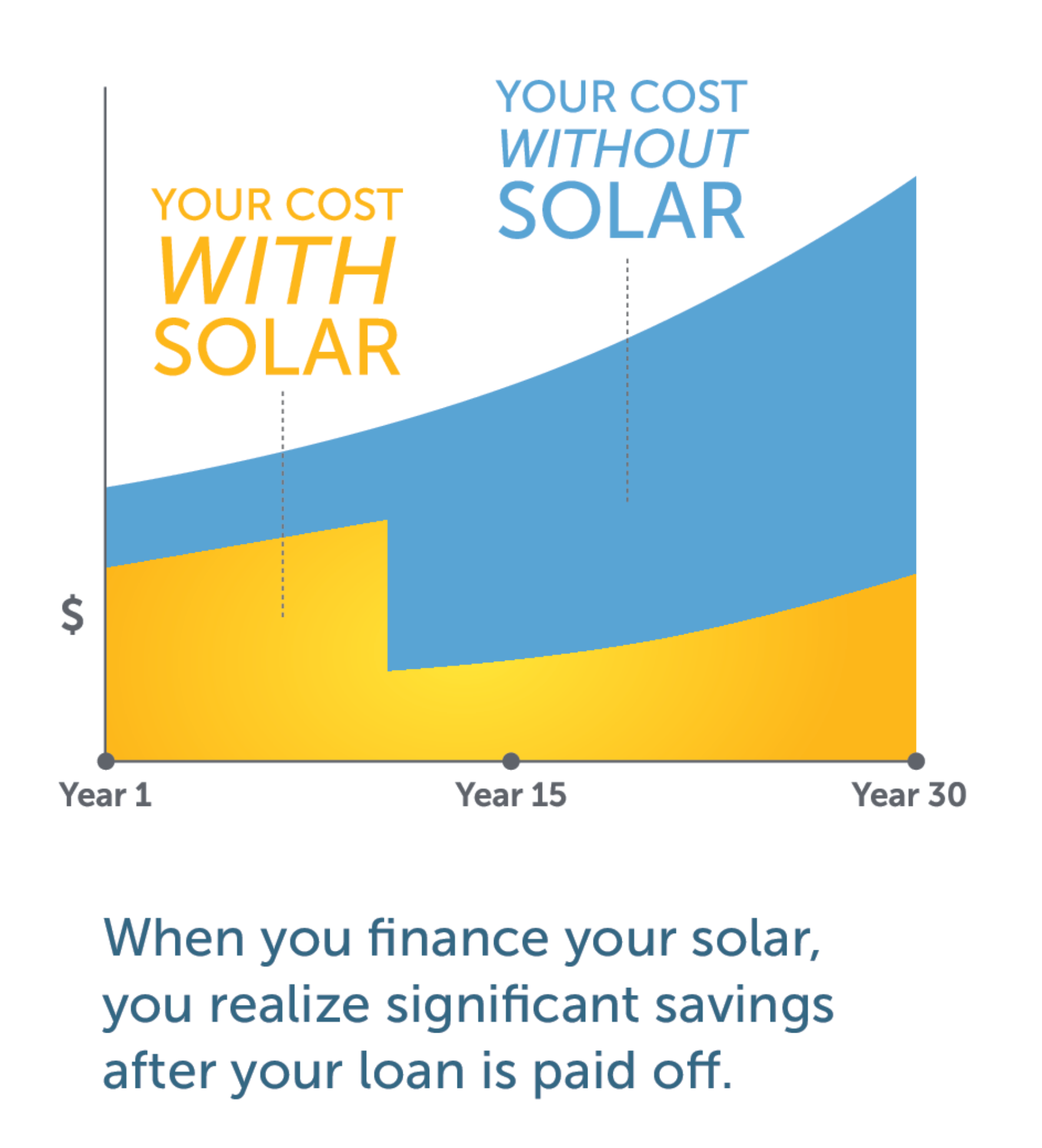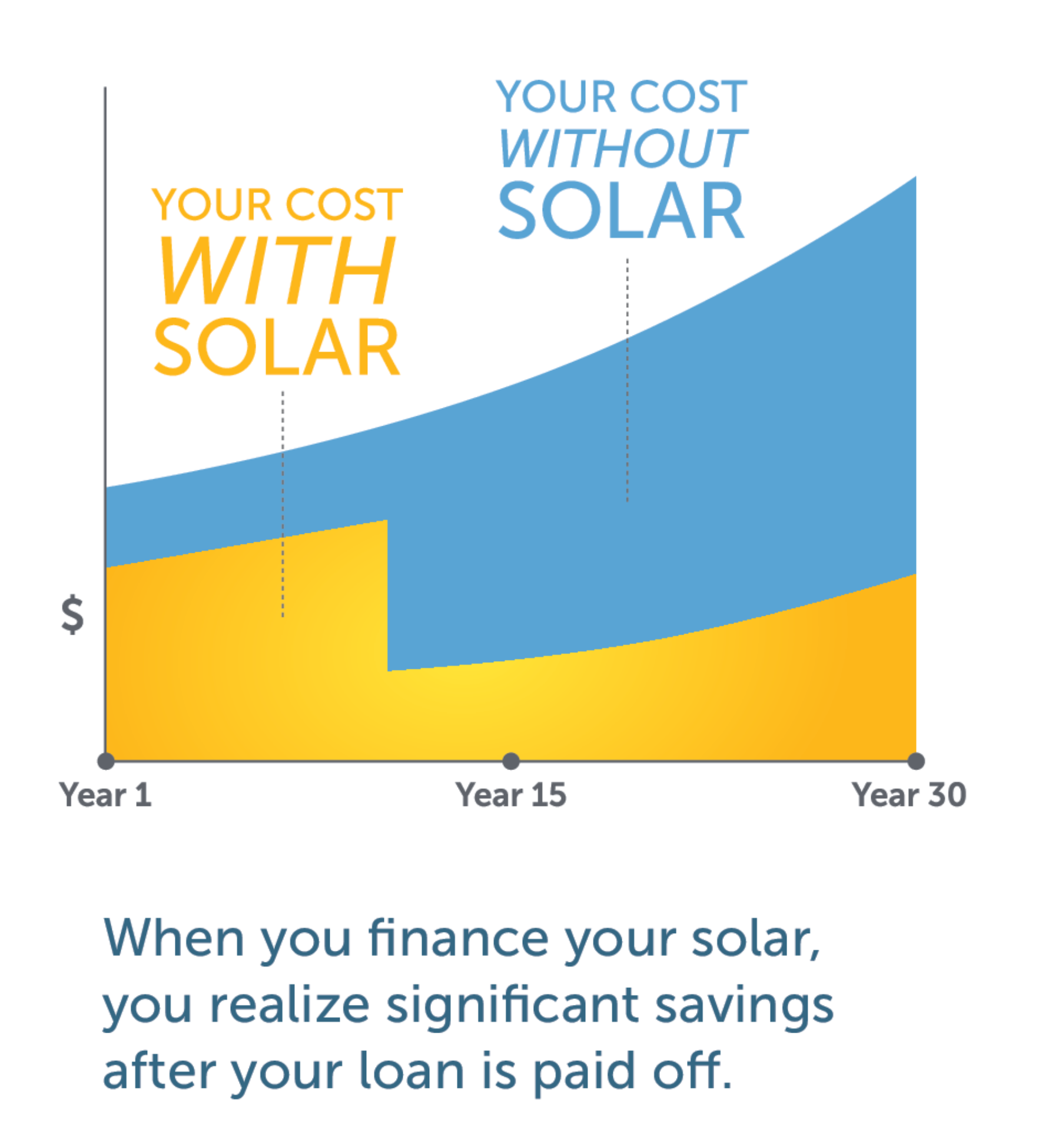 THE MOST CONSUMER-FRIENDLY ITC TREATMENT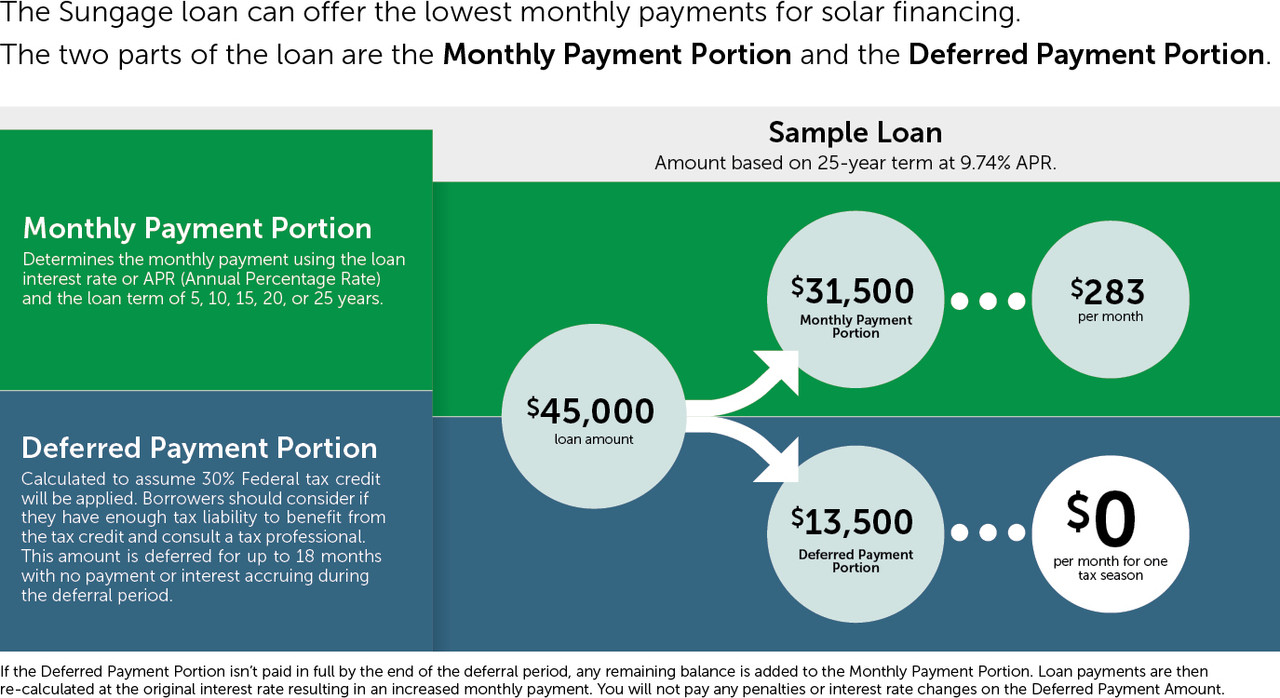 The Federal tax credit and eligible state incentives are held in a TRUE Deferred Payment Portion for up to one full tax season following installation.
Homeowners save hundreds, if not thousands because they begin paying down principal earlier.
Soft landing ensures no penalties, no fees, and no back interest if the Deferred Payment Portion is not paid off at the end of the deferral period.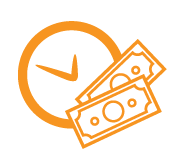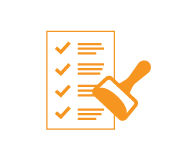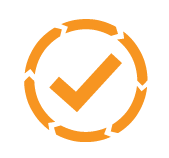 1: COMPLETE AN ONLINE APPLICATION
Get your credit decision in a matter of minutes.
2: COMPLETE YOUR FINANCING PAPERWORK
Once you have been approved for your Sungage Solar Loan, they will provide you with access to your personalized Sungage Action Portal. Here you'll find a simple checklist to guide you through the loan paperwork. Sungage will also connect with a quick Welcome Call to confirm the final details of the loan.
Once construction is complete, Sungage asks you to electronically authorize the release of payment. Your monthly loan payments will start 60 days later.